We all know that travel through the sky can be stressful. The long lines, getting to your gate on time, and above all else security check points. One way to make going through security easier on you and the TSA officials, is to create an air friendly beauty kit with minimal liquid components. This means less time fumbling through your luggage to collect pesky bottles for the ziplock bag. Also, learning how to consolidate a few items leaves more room in your carry-on for gifts for your return trip. Here are a few tips for creating an air friendly beauty kit:
Shampoo and Conditioner
Hotel shampoo and conditioner will never be as nice as the ones you have from home. Bringing a small amount of your liquid products is too much of a hassle, and may end up spilling all over the inside of your luggage. We love the idea of bringing solid bars of shampoo and conditioner that can fit into a small soap dish,
We like
LUSH's
line of solid shampoo and conditioner bars. Try the
Godiva
shampoo bar ($11.95) for a jasmine scent and the
Jungle
conditioner bar ($8.95). Can't find a soap dish that will fit the shampoo and conditioner bars. Have no fear!
Tins
can be purchased on the LUSH site and in store for $3.95 An added benefit is that all
LUSH
items are vegan.
Facial Cleanser
A bar based cleanser is best for air travel.
Mary Kay's TimeWise 3-in-1 cleansing bar
creates a nice foam without drying out your face. Cleansing bar comes with a soap dish for easy storage. Bar retails at $20.
Face and Skin Lotion
This is rather ingenious.
Pacifica
offers lotion towels that can be used for hands, body and face. We like
Malibu Lemon Blossoms
available at
Ulta (
$7 for 30 wipes).
Remember to bring sunblock with at least an SPF of 30. Even if you are traveling to a place with snow, this is a must as the sun's rays still shine. Try
MD MOMS Baby silk Babysafe Sunscreen Towelettes, SPF 30
($25.99).
Face Primer
The best powder face primer that can be worn under make-up as a primer (can be work over as a finishing veil as well) is
Too Faced's Primed and Poreless
Skin Smoothing Priming Powder and Finishing Veil. This translucent powder is ultra-fine and a small dusting over your face lasts all day. Available in
pressed
and
powdered
forms for $30 each.
Foundation
It's hard to find powder foundations that equal liquid formulations.
Mary Kay's Cream to Powder Foundation
does a great job of providing full coverage. The Cream to Powder Foundation comes in 10 different shades and runs $18 each.
Another fantastic pressed foundation is
IT Cosmetics Celebration Foundation Illumination.
This silky formula comes in five shades for $35 each.
Blush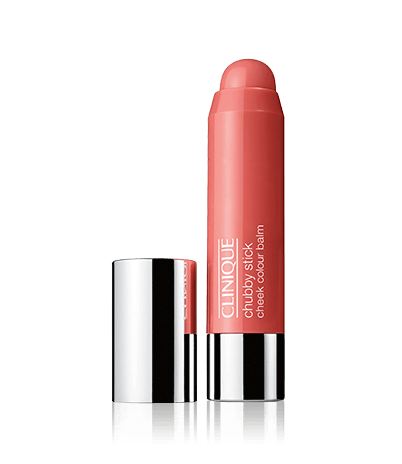 We like packing a cream blush.
Tarte's airbrush maracuja blush
goes on smooth and is highly pigmented; $26. We also like
Clinique's Chubby Stick Cheek Color Balm,
available in four colors for $21 each.
Eye Shadow
Your best bet is to bring an eye shadow palette with a combination of neutral and fun colors. Try the
In the Garden
palette by
Stilla
. Palette costs
$20
(orig.$39).
Face Brushes
Travel size brushes are best. We like
Sigma's Color Pop Brush kit.
Kit comes with a contour brush (for foundation and blush), eye shading brush, and blending brush. Kit sells for
$29
. Also a great way to test out
Sigma's brushes
to see if you want to purchase an entire set.
Lipstick
A solid lip tint that you can build for more intense color is the way to go. Bring a couple of shades to wear in the day and the night. Check out the
Chubby Stick Moisturizing Lip Color Balm
by
Clinique.
Chubby sticks cost
$17.00
each. You can also try
Revelon's Just Bitten Kissable Balm Stain
for
$6.84
each or
Neutrogena's MoistureSmooth Color Stick
for
$8.49
each.
Mascara
Bring travel-sized mascara for easy transport. Look at bringing
Benefit's BADgal Lash Mascara
for
$10.
How to Further Condense My Makeup?
If you want to lessen the amount of makeup to carry-on further, give
Urban Decay's Naked on the Run kit
for
$54.00.
The kit comes with six iconic Naked eyeshadows, bronzer, blush, lipgloss, travel-sized mascara and eyeliner. We would try the palette out a week before bringing it on vacation to make sure the look will work for you throughout the duration of your stay. Also, you will still need to bring face brushes with as the kit does not have these.